Why choose us?
We Genuinely Care
Our Great Staff & Friendliness
Your Satisfaction Is Our Goal
Our Many Treatment Methods Available
Our Competence & Skill
Dr. Sean's Smile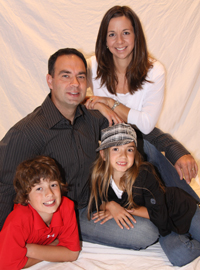 Dr. Sean R. Dunkle, D.C.
Currently Dr. Dunkle resides in Marion and has been married to his wife Jolene since 2000. Dr. Sean is a native of Red Deer, Alberta, Canada. He completed two years at Red Deer College where he won an award for being "outstanding" at math and science.
Sean moved to Davenport, Iowa to attend Palmer College of Chiropractic on an International Academic Scholarship through Palmer. He worked in the radiology lab there and played club hockey at Palmer College of Chiropractic. Sean met Jolene in Davenport prior to his graduation in 1999. He graduated Magna Cum Laude from Palmer College of Chiropractic in Davenport, Iowa. They were married in 2000 and their son Gabriel was born a year later. Their daughter Quinn followed...
Read more

→
Thank You For Visiting Our Website!
We look forward to hearing from you! Feel free to contact us. We would love to answer any questions you may have about Care Chiropractic and chiropractor, Dr. Sean Dunkle. Please find comfort if the fact that chiropractor, Dr. Sean continually strives for chiropractic excellence through superior patient treatment, patient education and patient satisfaction.