Chiropractic Conditions and Symptoms Commonly Treated: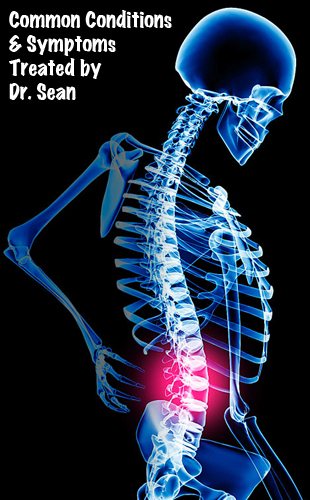 Auto accidents
Work injuries
Sports injuries
Slips and falls
Low back pain
Back and neck pain
Sciatica (Leg pain)
Arm and shoulder pain
Hip and leg pain
Headaches
Rib pain
Numbness in the legs
Arthritis
Painful Joints
Pediatric
Disk problems
Pinched nerves
Fibromyalgia
Elbow pain
Plantar Fascitis
Foot pain
Shoulder pain
Knee pain
Wrist pain
Carpal Tunnel
At Care Chiropractic we are currently accepting new chiropractic patients. We participate with most insurance plans and will submit all insurance claims on your behalf.  Please call Care Chiropractic at
319-377-7331
to schedule an appointment or ask any questions you may have about Care Chiropractic.
If you've never tried chiropractic or weren't satisfied with your previous chiropractic care, please consider giving Care Chiropractic a try.   Care Chiropractic is on 35th Street in Marion, conveniently located across the street from the Marion HyVee.  We at Care Chiropractic hope to see you soon!